Allen Bradley 1771-PA/A Power Supply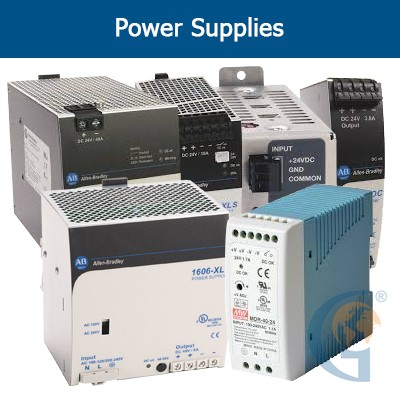 ALLEN BRADLEY 1771PA/A Allen Bradley 1771-PA/A Power Supply
Key Features
Allen Bradley
1771-PA/A
POWER SUPPLY
Free Pick Up and Delivery in Georgia - Alabama - South Carolina - North Carolina - Tennessee
Available 24/7 CALL 877-249-1701
email: sales@gesrepair.com
ALLEN BRADLEY
Model #:

1771PA/A

Part #:

1771PA/A
New/Surplus

$

924

Refurb. Price $647

Save up to $ 277

Repair Price $420

Save up to $ 504
1771PA/A ALLEN BRADLEY | BUY OR REPAIR
Overview
Allen-Bradley 1771-PA/A Power Supply
For a stand-alone power supply that supports your operations, we offer the Allen-Bradley 1771-PA/A power supply, part of the PLC-5 series of Allen-Bradley controller systems. This component is an open-type piece of equipment and can be mounted in the appropriate enclosure for your designated application. It can be used with the 1771 Universal I/O chassis and connects directly to the chassis backplane, which supports an output current of up to 16 amperes at 5V DC.
It provides 120-220V of AC input source power, with a frequency rating of 50-60 Hz. It has a voltage rating of 120 and 220V AC, as well as an input voltage range from 97-132V or 195-264V AC. The maximum real input power is 108 W, with 176 VA as the maximum apparent input power and 270 VA as the maximum Xformer load.
As far as physical size, this power supply offers performance in a compact package. It weighs just 4.3 pounds, with a height of 4.5 inches, a width of 12.4 inches and a depth of 6.3 inches. Cabling options include the 1771-CP1 local, 1771-CP2 remote 5 foot and 1771-CP3 remote 5 foot.
The PLC-5 series is known for easy installation, and the Allen-Bradley 1771-PA/A power supply is no exception. With simple configuration and installation, you can quickly incorporate the supply into your company's system. The 1771 modules are excellent for adding a wide range of I/O functions to your applications.
Request a Quote Today
Power supplies are an important part of your operation, and your organization needs components you can trust. Fortunately, Allen-Bradley provides a reliable line of equipment, and Global Electronic Services offers expert repairs and an extensive inventory. In addition to the 1771-PA, we carry plenty of other power supplies as well.
Request a quote today for more information about this power supply or our repair services.
Features
Allen Bradley
1771-PA/A
POWER SUPPLY
Free Pick Up and Delivery in Georgia - Alabama - South Carolina - North Carolina - Tennessee
Available 24/7 CALL 877-249-1701
email: sales@gesrepair.com