History of the Programmable Logic Controller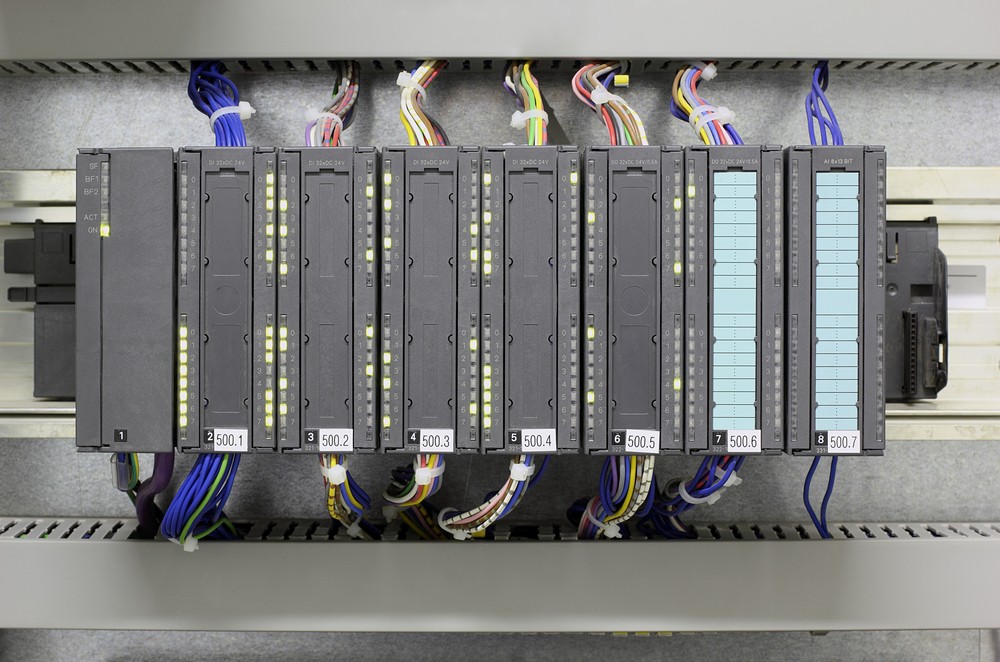 The Programmable Logic Controller or PLC can be found in a variety of applications worldwide. From vending machines to the space shuttle, the PLC has filled a huge void in automation technology. While many companies use PLC's in some form or fashion, many have no idea of the origin of this innovative piece of technology.
Prior to the invention of the PLC, most factories used what is called "Relay Logic". At one time, this was the only way to control a manufacturing process. Engineers would design huge banks of relays, sometimes whole rooms full of them, to control their plants. Rudimentary and inefficient, manufacturers nationwide sought a change to drive production forward.
In 1968, General Motors reached out to many companies with the challenge to replace their relay based control system with a "Standard Machine Controller". Dick Morley answered the call. His company Bedford & Associates designed the first prototype PLC's. Dick designed a system that would use previously installed "Relay Logic" designs, and condense the relay banks into a small, modular, solid-state controller.
Following the initial success of the design, Dick Morley founded Modicon the same year. Modicon struggled initially in replacing the age-old relay based control systems. With the introduction of the Modicon-184 in 1972, sales skyrocketed. The 184 was easier to program, and, increased reliability. This design would go on to be widely implemented across all industries. Dick Morley would go on to earn the title of "Undisputed Father of the PLC", and many CEO's would go on to thank him for the significant increase in productivity and reliability. Over the next decade, Rockwell International, General Electric, and Omron would all release PLC designs of their own. Modicon would go on to become one of the largest automation companies worldwide.
The engineers at Modicon, including Dick Morley provided an improvement to a system in place since the dawn of industrial automation. Nearly 50 years later, PLC's are the standard across all industries. Industry continues to drive innovation. In the coming decades, what may be the successor to the PLC? Only time will tell.
Please share your comments or questions with us below and be sure to visit gesrepair.com or call us at 1-877-249-1701 to learn more about our services. We're proud to offer Surplus, Complete Repair and Maintenance on all types of Industrial Electronics, Servo Motors, AC and DC Motors, Hydraulics and Pneumatics. Please subscribe to our YouTube page and Like Us on Facebook! Thank you!