Allen Bradley 2705-P21C1 Operator Interface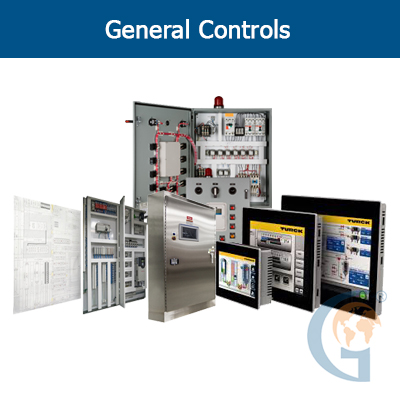 ALLEN BRADLEY 2705P21C1 Allen Bradley 2705-P21C1 Operator Interface
Key Features
Allen Bradley
2705-P21C1
SWITCH MODULE
Free Pick Up and Delivery in Georgia - Alabama - South Carolina - North Carolina - Tennessee
Available 24/7 CALL 877-249-1701
email: sales@gesrepair.com
ALLEN BRADLEY
Model #:

2705P21C1

Part #:

2705P21C1
New/Surplus

$

2440

Refurb. Price $1708

Save up to $ 732

Repair Price $1109

Save up to $ 1331
2705P21C1 ALLEN BRADLEY | BUY OR REPAIR
Overview
The Allen-Bradley 2705-P21C1 Operator Interface is the optimal switch module for Allen-Bradley controls. If your company operates heavy equipment and systems, this interface could be a smart, cost-effective replacement option. While the Allen-Bradley 2705-P21C1 is now discontinued by the manufacturer, many businesses still rely on its user-friendly design for support with older equipment.
Global Electronic Services offers refurbished Allen-Bradley products and performs repairs for all types of general controls and parts. Your company can use the Allen-Bradley 2705-P21C1 to enhance a variety of control applications.
Features and Benefits of the Allen-Bradley 2705-P21C1 Operator Interface
The 2705-P21C1 operator interface is a 16-button interface that can be used to manage industrial equipment. Enhanced with intuitive commands, this interface gives users better control over their equipment in high-intensity work environments. The device is designed to help users perform a variety of tasks, such as starting or stopping the machine. The interface also provides data on the current process so users can monitor their operations at all times.
Just under 6 1/2 pounds, the Allen-Bradley 2705-P21C1 operator interface is ideal for work environments of all sizes. It also operates on a standard 120/240 AC power supply. This is a great way to improve project efficiency and eliminate energy waste, especially if your business works with electric motors and other types of powered equipment.
Get Affordable Parts and Repairs at Global Electronic Services
If your company is located in Alabama, North Carolina, South Carolina, Tennessee or Georgia, we offer pickup and delivery services free of charge. Your organization can save money with the help of our surplus and refurbished 2705-P21C1 operator interfaces, and we'll provide full repairs for replacement parts if needed.
Our customer service team is available 24 hours a day to meet the needs of our clients. For more information about parts and repairs, fill out our contact form or send an email to sales@gesrepair.com. You can also call us at 877-249-1701.
Features
Allen Bradley
2705-P21C1
SWITCH MODULE
Free Pick Up and Delivery in Georgia - Alabama - South Carolina - North Carolina - Tennessee
Available 24/7 CALL 877-249-1701
email: sales@gesrepair.com