Allen Bradley 8520-PS2B Power Supply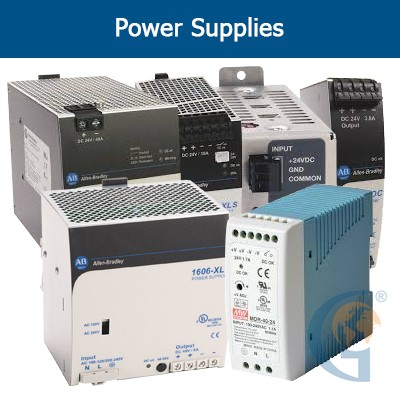 ALLEN BRADLEY 8520PS2B Allen Bradley 8520-PS2B Power Supply
Key Features
Allen Bradley
8520-PS2B
POWER SUPPLY
Free Pick Up and Delivery in Georgia - Alabama - South Carolina - North Carolina - Tennessee
Available 24/7 CALL 877-249-1701
email: sales@gesrepair.com
ALLEN BRADLEY
Model #:

8520PS2B

Part #:

8520PS2B
New/Surplus

$

2435

Refurb. Price $1705

Save up to $ 730

Repair Price $1107

Save up to $ 1328
8520PS2B ALLEN BRADLEY | BUY OR REPAIR
Overview
8520-PS2 Allen-Bradley
Any type of machinery relies on power to operate. Power supplies feed this energy to the equipment for it to run, making it necessary for all industrial and manufacturing machinery. While your factory may rely on a generator for power, the power supply will convert it to the correct voltage for your equipment. The 8520-PS2 Allen-Bradley power supply can get the energy your company's equipment needs to work efficiently.
Maintaining proper voltage levels is crucial to any kind of electronic equipment. If your voltage is too high, you may damage your machinery, and if your voltage is too low, the machine will run slower. Keep your product line efficient with a power supply that matches your energy needs. Power supplies like the PS2B will ensure your power is running at optimum efficiency levels, saving you money on energy costs.
As a discontinued product at Allen-Bradley, we are your best option outside of the original provider. Whether you're looking to repair an old power supply, replace it or buy a new one for your operation, we have you covered.
PS2B Features
Take a look at the specifications of the 8520-PS2 power supply to understand its voltage limitations and energy capabilities. Details include:
– Main power supply
– 5.35V DC (4A) at 50 C rated outputs
– 90-265 VAC
– 47-63 Hz input range
– Compatible with 9/230 V
– Discontinued by Allen-Bradley
Find Replacement Parts and Repairs With Global Electronic Services
While having a reliable power source is crucial, a trustworthy power supply is just as necessary. At Global Electronic Services, we can provide power supplies that work well for your company. We also have a broad selection of other electronic parts, new and refurbished, and we offer fast repair services to help you minimize downtimes.
Would you like to learn more? Contact us online, or call us at 877-249-1701.
Features
Allen Bradley
8520-PS2B
POWER SUPPLY
Free Pick Up and Delivery in Georgia - Alabama - South Carolina - North Carolina - Tennessee
Available 24/7 CALL 877-249-1701
email: sales@gesrepair.com