Allen Bradley 40382-074-55 Power Module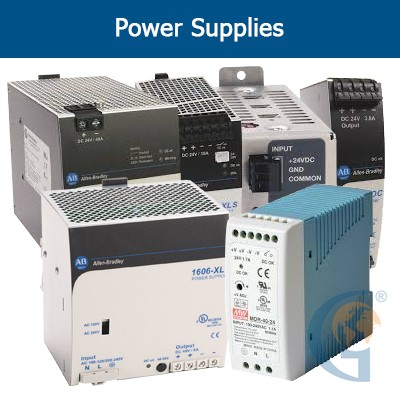 ALLEN BRADLEY 4038207455 Allen Bradley 40382-074-55 Power Module
Key Features
Allen Bradley
40382-074-55
POWER MODULE
Free Pick Up and Delivery in Georgia - Alabama - South Carolina - North Carolina - Tennessee
Available 24/7 CALL 877-249-1701
email: sales@gesrepair.com
ALLEN BRADLEY
Model #:

4038207455

Part #:

4038207455
New/Surplus

$

361

Refurb. Price $253

Save up to $ 108

Repair Price $164

Save up to $ 197
4038207455 ALLEN BRADLEY | BUY OR REPAIR
Overview
At Global Electronic Services, we know that businesses rely on all types of parts, new and old, for their industrial systems. That's why we have a full inventory of hard-to-find and discontinued replacement parts, including the Allen-Bradley 40382-074-55 Power Module. Having the proper power supplies is essential when your company works with complex equipment and systems, so we offer both new surplus and replacements to help your business save money.
Our refurbished 40382-074-55 power modules are durable and well-maintained, delivering long-lasting performance and reliability. We also offer repairs so your company can make the most of its older equipment.
Features and Benefits of the Allen-Bradley 40382-074-55 Power Module
Industrial applications often have high-demand power requirements. A high-quality power module is ideal for semiconductor devices, especially those that require greater electrical loads. They're easy to assemble and use, which is what makes them so common in industrial settings.
This power module is a durable 480 AC device, designed by Rockwell Automation for optimal performance with powered equipment. It also offers seamless switching for high-current applications. If your company needs to expand its power capabilities or replace a failing system, the Allen-Bradley 40382-074-55 power module provides a reliable option. It can also help your organization cut back on long-term operational costs thanks to its efficiency and low maintenance requirements.
Request a Quote From Global Electronic Services Today
The Allen-Bradley 40382-074-55 power module is available for free pickup and delivery in Georgia, North Carolina, South Carolina, Alabama and Tennessee. Our quick turnaround times allow us to provide the results our customers depend on.
Our 24/7 customer service team is happy to answer any questions you have. For more information about our replacement parts and repair options, give us a call at 877-249-1701 or submit our contact form. You can also reach us at sales@gesrepair.com.
Features
Allen Bradley
40382-074-55
POWER MODULE
Free Pick Up and Delivery in Georgia - Alabama - South Carolina - North Carolina - Tennessee
Available 24/7 CALL 877-249-1701
email: sales@gesrepair.com