Allen Bradley 1794-AND Adapter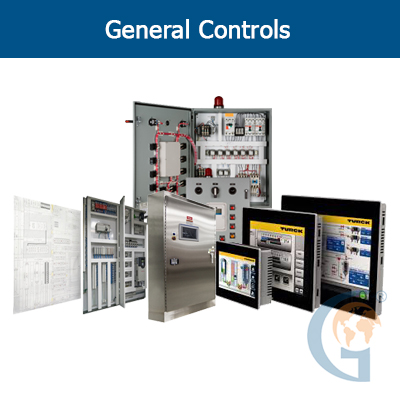 ALLEN BRADLEY 1794AND Allen Bradley 1794-AND Adapter
Key Features
Allen Bradley
1794-AND
ADAPTER
Free Pick Up and Delivery in Georgia - Alabama - South Carolina - North Carolina - Tennessee
Available 24/7 CALL 877-249-1701
email: sales@gesrepair.com
ALLEN BRADLEY
Model #:

1794AND

Part #:

1794AND
New/Surplus

$

361

Refurb. Price $253

Save up to $ 108

Repair Price $164

Save up to $ 197
1794AND ALLEN BRADLEY | BUY OR REPAIR
Overview
If your company needs new and refurbished Allen-Bradley adapters, Global Electronic Services has an affordable solution. We improve the compatibility of industrial systems and devices by offering a wide range of newer and older electrical parts, including an inventory of Allen-Bradley 1794-AND adapters. These adapters are easy to install with company systems, and you can configure them according to your specific requirements.
We're available at any time to help find an adapter that fits your company's applications. Thanks to our selection of affordable Allen-Bradley adapters, your business can do more without having to spend more. Feel free to browse our general controls inventory for refurbished parts today.
Features and Benefits of the Allen-Bradley 1794-AND Adapter
The Allen-Bradley 1794-AND adapter is a Flex I/O DeviceNet adapter that supports your company's systems with better connections and superior interoperability. This 24 DC device can be used with a wide variety of machinery, and it's part of a large product line of high-quality modules.
If your business needs to convert a power supply, this adapter offers a safe, seamless performance. It is durable and capable of working even in the harshest environments. At Global Electronic Services, we have both surplus and refurbished modules available to ensure your company receives the highest quality for a cost-effective price.
Order an Allen-Bradley Adapter Today
With fast turnaround times for repairs and a broad inventory of brand-name parts, Global Electronic Services supports all types of equipment and systems. If your company operates in Georgia, Tennessee, North Carolina, South Carolina or Alabama, we offer free pickup and delivery options.
Our certified technicians are happy to answer any questions about the Allen-Bradley 1794-AND adapter. We're available 24/7, so give us a call, submit our contact form or send an email to sales@gesrepair.com today.
Features
Allen Bradley
1794-AND
ADAPTER
Free Pick Up and Delivery in Georgia - Alabama - South Carolina - North Carolina - Tennessee
Available 24/7 CALL 877-249-1701
email: sales@gesrepair.com