Allen Bradley 1746-NI8 Programmable Controllers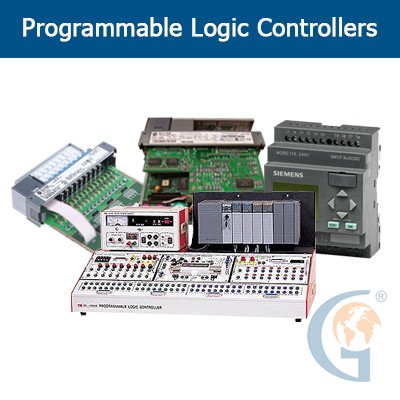 ALLEN BRADLEY 1746NI8 Allen Bradley 1746-NI8 Programmable Controllers
Key Features
Allen Bradley
1746-NI8
INPUT MODULE
Free Pick Up and Delivery in Georgia - Alabama - South Carolina - North Carolina - Tennessee
Available 24/7 CALL 877-249-1701
email: sales@gesrepair.com
ALLEN BRADLEY
Model #:

1746NI8

Part #:

1746NI8
New/Surplus

$

1309

Refurb. Price $916

Save up to $ 393

Repair Price $595

Save up to $ 714
1746NI8 ALLEN BRADLEY | BUY OR REPAIR
Overview
Allen-Bradley 1746-NI8 Programmable Controllers
Programmable logic controllers (PLC) are an essential component of industrial electrical operations. If it isn't working or doesn't fit your operation well, it can cause many problems, from inefficient programming to electrical issues. It is critical that your company's programmable controller is well-suited to the task.
The Allen-Bradley 1749-NI8, also known as the SLC 500 Analog, offers exceptional performance with a range of capabilities and I/O modules. It receives and stores digitally converted data into a format that can be retrieved by fixed and modular compatible processors. It supports up to eight voltage or current analog sensors and has 24V DC. It is a multiclass single-slot module with no output channels and a removable terminal block offering eight analog input channels.
This programmable controller has a backplane current load of 200 mA at 5V and 100 mA at 24V, as well as a bandwidth between 1 and 75 Hz. It offers high accuracy and speedy analog signal conversion. The SLC 500 control platform uses ladder-logic and structured-text programming with an advanced instruction set to help you set up a wide variety of applications.
Programmable Controllers and Repairs at Global Electronic Services
Your company's PLC is a critical part of your operation, so it's important to choose one from a reliable manufacturer. Here at Global Electronic Services, we carry new and refurbished Allen-Bradley 1746-NI8 programmable controllers. We aim to offer affordable products and services to solve any challenge your company faces. Our expert technicians can provide top-quality repair services, and we're available 24/7 for help when you need it most.
Work with the experts for reliable programmable controllers and repair services. Contact us today to request a quote for Allen-Bradley 1746-NI8 controllers or learn more about our services.
Features
Allen Bradley
1746-NI8
INPUT MODULE
Free Pick Up and Delivery in Georgia - Alabama - South Carolina - North Carolina - Tennessee
Available 24/7 CALL 877-249-1701
email: sales@gesrepair.com