Allen Bradley 1746-LRP/C Processor Unit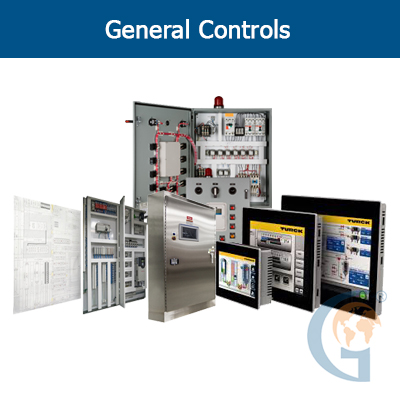 ALLEN BRADLEY 1746LRP/C Allen Bradley 1746-LRP/C Processor Unit
Key Features
Allen Bradley
1746-LRP/C
PROCESSOR UNIT
Free Pick Up and Delivery in Georgia - Alabama - South Carolina - North Carolina - Tennessee
Available 24/7 CALL 877-249-1701
email: sales@gesrepair.com
ALLEN BRADLEY
Model #:

1746LRP/C

Part #:

1746LRP/C
New/Surplus

$

297

Refurb. Price $208

Save up to $ 89

Repair Price $135

Save up to $ 162
1746LRP/C ALLEN BRADLEY | BUY OR REPAIR
Overview
As your company's source for hard-to-find and discontinued equipment, Global Electronic Services offers a variety of new and refurbished Allen-Bradley equipment. The Allen-Bradley 1746-LRP/C processor unit is a module designed to convert or translate information according to your business's needs.
While it's an older module that's been discontinued for several years, companies still rely on this product for its efficiency and compatibility with Allen-Bradley systems. At Global Electronic Services, we offer great prices for new processors, refurbished units and equipment repairs.
Features and Benefits of the 1746-LRP/C Processor 
If your company needs an affordable processor module replacement, consider ordering one of our surplus or refurbished Allen-Bradley 1746-LRP/C processor units. This open style MicroLogix 1500 processor unit offers convenient data logging capabilities based on time and events, and it comes with multiple accessories. Features of this module include:
– 14K words of memory
– An isolated and non-isolated RS-232 communication port
– RSLogix 500 software
– 50/60 Hz frequency
– 5 DC 380 mA
– 5 Amp
– Smart motor controller

The Allen-Bradley 1746-LRP/C Processor is also compatible with the 1764-DAT data access tool, the 1747-BA replacement battery and multiple memory modules. Thanks to its flexibility and range of features, this module is ideal for a variety of computing and processing applications.
Request a Quote for an Allen-Bradley 1746-LRP/C Processor Unit
At Global Electronic Services, we offer all types of general controls and electronics for your company's industrial computing needs. Our experts are happy to provide a quote for an Allen-Bradley 1746-LRP/C processor unit and help you through the ordering process. We also have free pickup and delivery services in multiple states, including Tennessee, Alabama, Georgia, North Carolina and South Carolina.
Our customer service representatives are available 24/7 if you have any questions. Call 877-249-1701, fill out our quote request form or email us at sales@gesrepair.com.
Features
Allen Bradley
1746-LRP/C
PROCESSOR UNIT
Free Pick Up and Delivery in Georgia - Alabama - South Carolina - North Carolina - Tennessee
Available 24/7 CALL 877-249-1701
email: sales@gesrepair.com